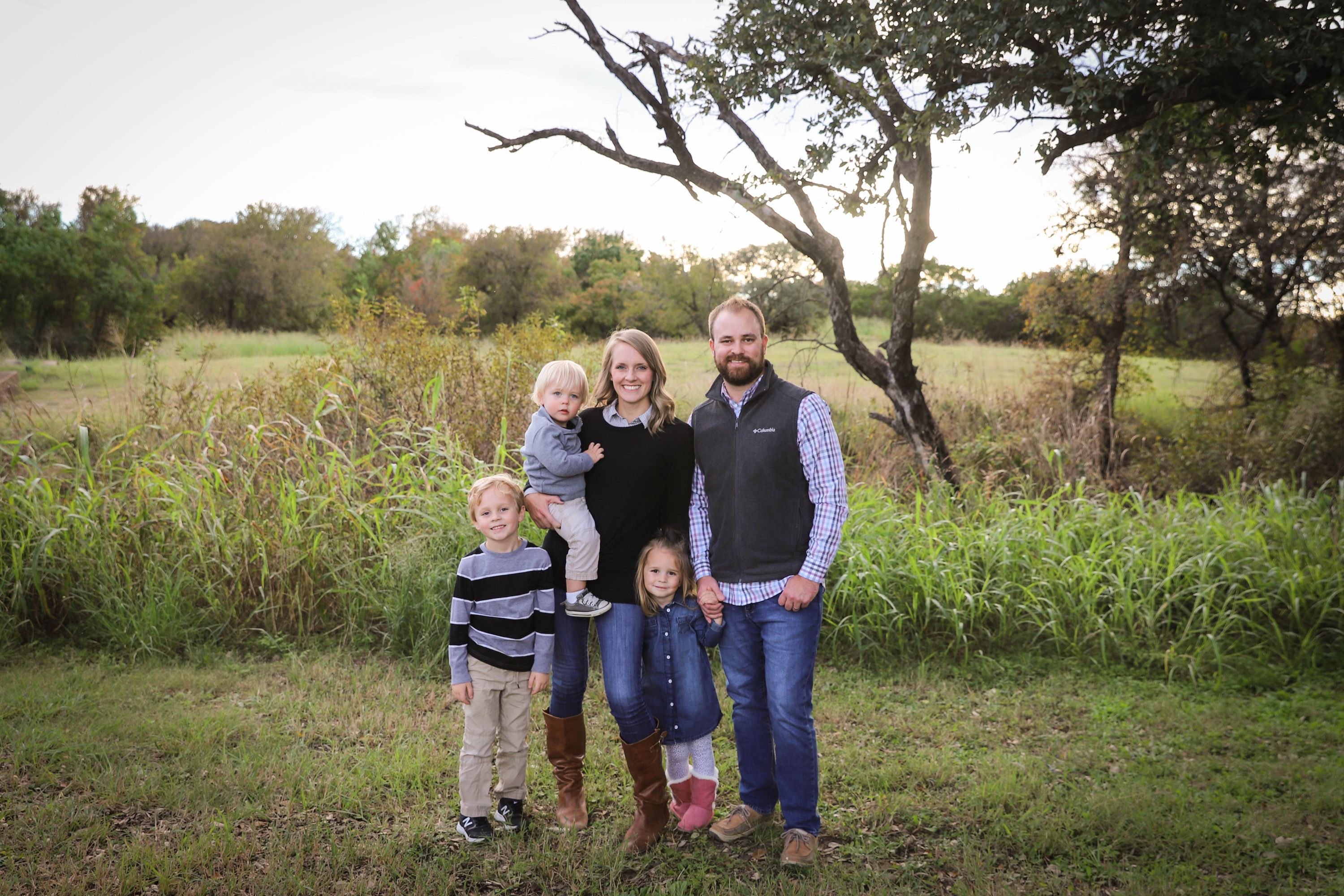 Mark & Amanda Bradley
Mark and Amanda moved to Georgetown in May of 2014 to oversee the operations of Centex Pharmacies. Inc. Centex Pharmacies is the holdings company that oversees the daily operations of Westside Pharmacy in Temple, Texas and Gus's Drug in Georgetown, Texas. They moved from the Dallas/Fort Worth area where they worked for a large Real Estate firm that specialized in Community Management. Mark graduated from the University of North Texas with a Business Real Estate Degree and Amanda graduated from Texas A&M University with a Business Marketing Degree. They enjoy spending most of their time raising their three young children.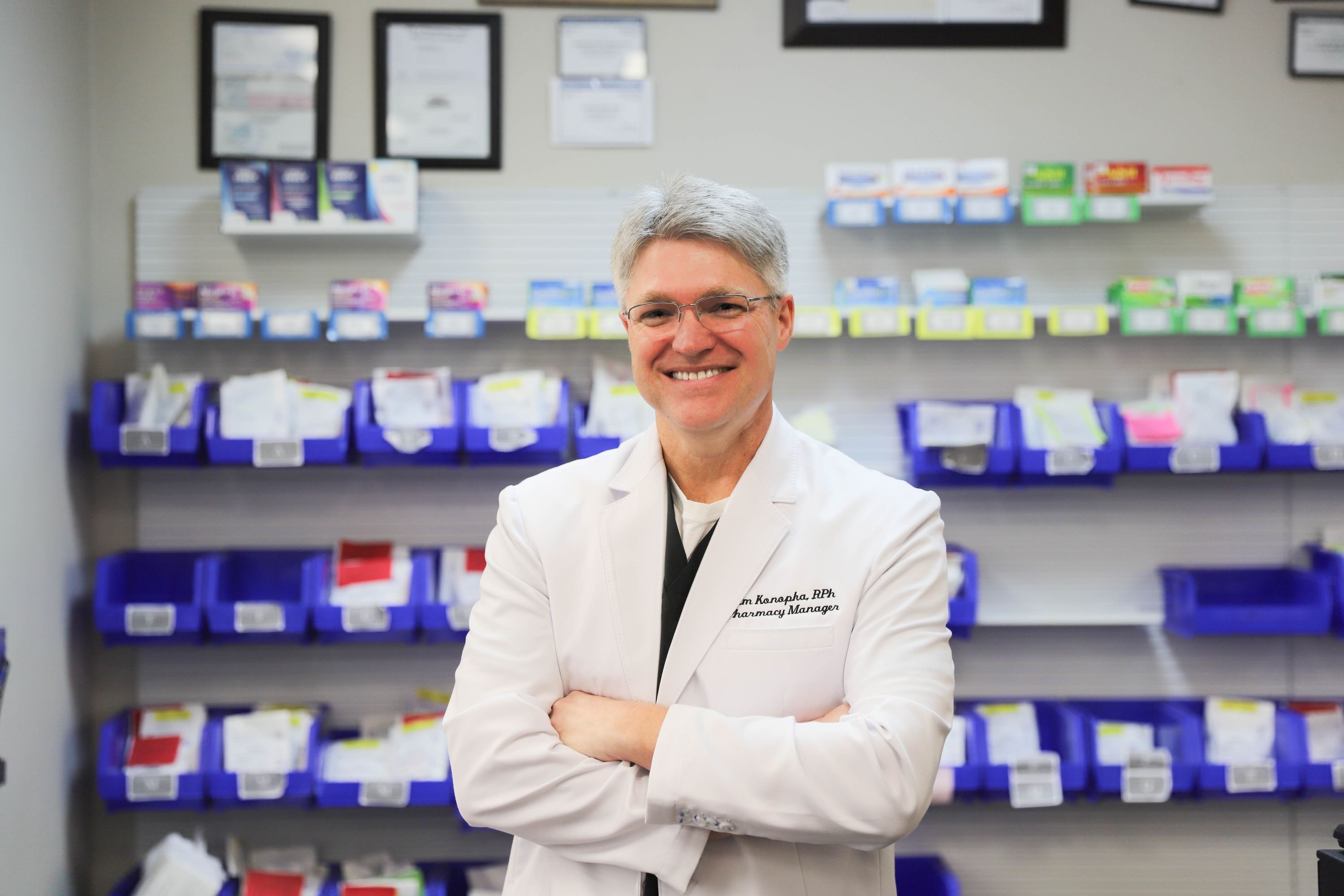 Jim Konopka, RPh – Pharmacist in Charge
Jim joined the Gus's Drug family in the Fall of 2018 and is the Pharmacist in Charge. Jim grew up in Fort Worth, TX and after college in New Orleans (Tulane) and pharmacy school in Weatherford, OK (Southwestern), he began his pharmacy career in Nacogdoches, TX. He has since spent the majority of his twenty-plus years as a pharmacist in the Austin metro area. His wife, Ashley, and his daughter, Olivia, are the loves of his life. While he spends most of his downtime either reading, enjoying music, or hiking the trails near his home, he is usually daydreaming that the ski mountains of northern New Mexico and Colorado weren't so far away.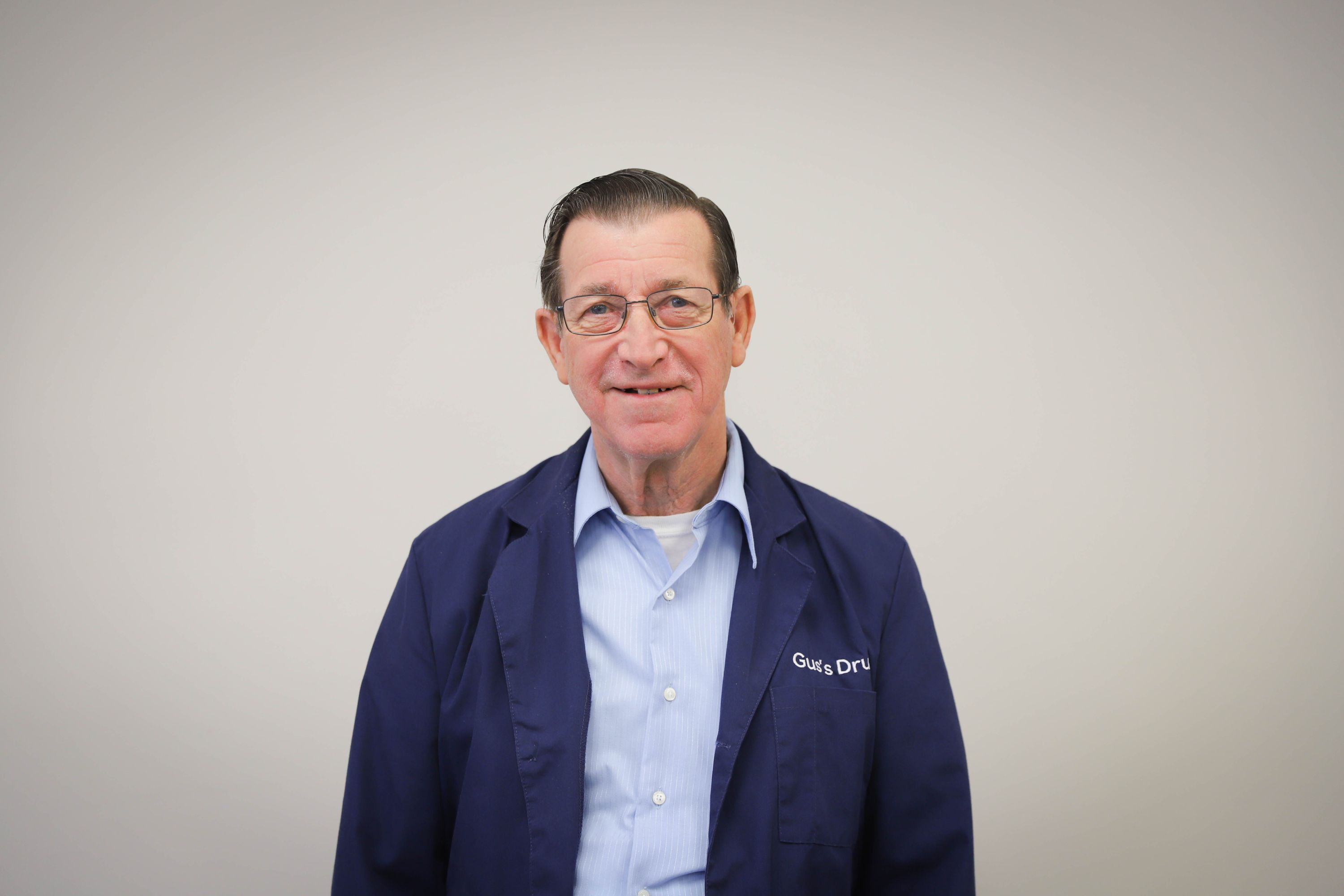 Larry Wehlmann, RPh – Pharmacist
Larry is dedicated to providing excellent patient care.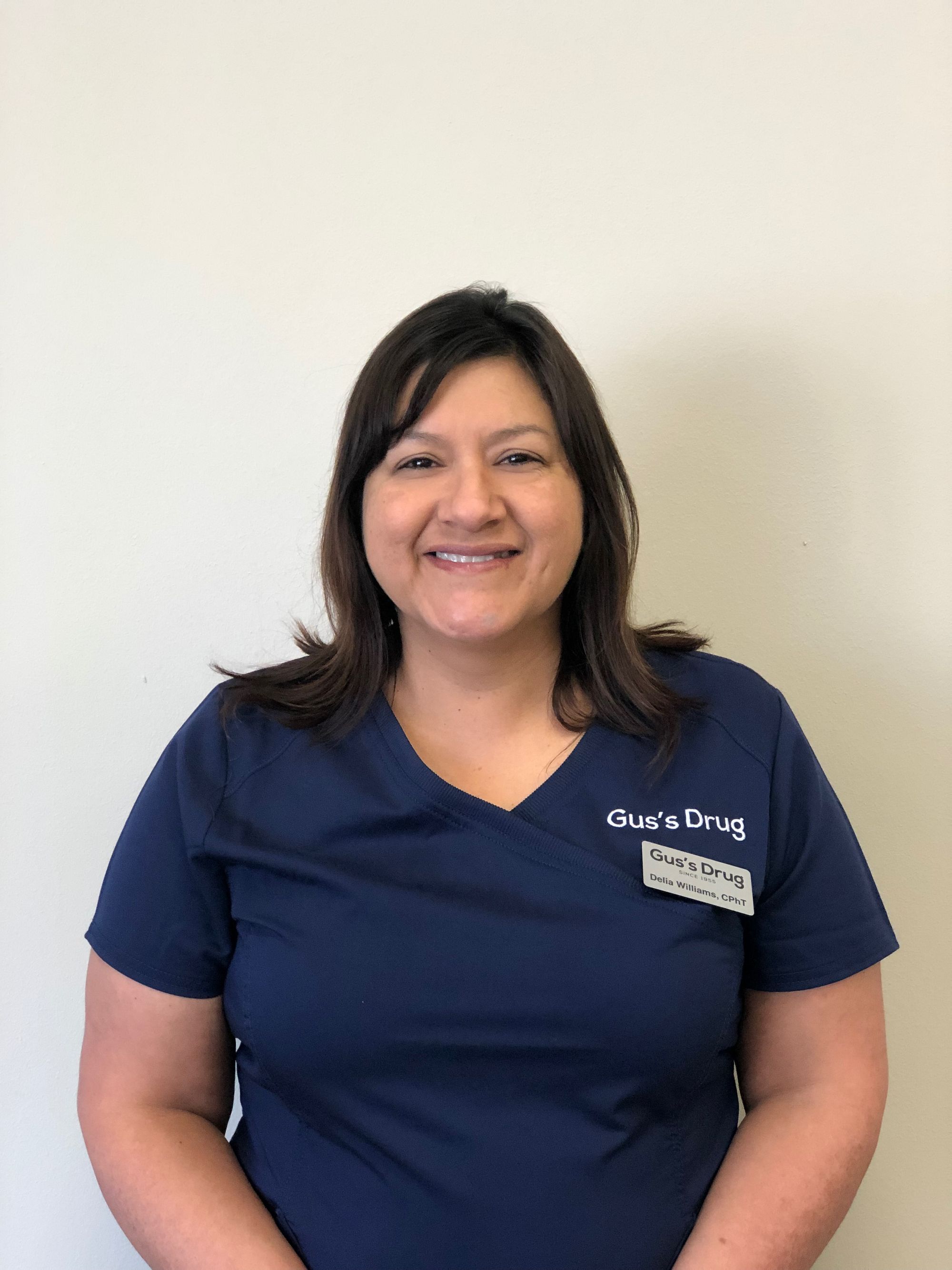 Delia Williams, CPhT
Delia is from Granger, TX and is our most senior technician at Gus's Drug. She's been with Gus's Drug as a certified pharmacy technician for over 20 years! Her favorite things about working at a pharmacy is being able to take care of our customers and working alongside her "Gus's Family" coworkers. In Delia's spare time she enjoys spending quality time with her family.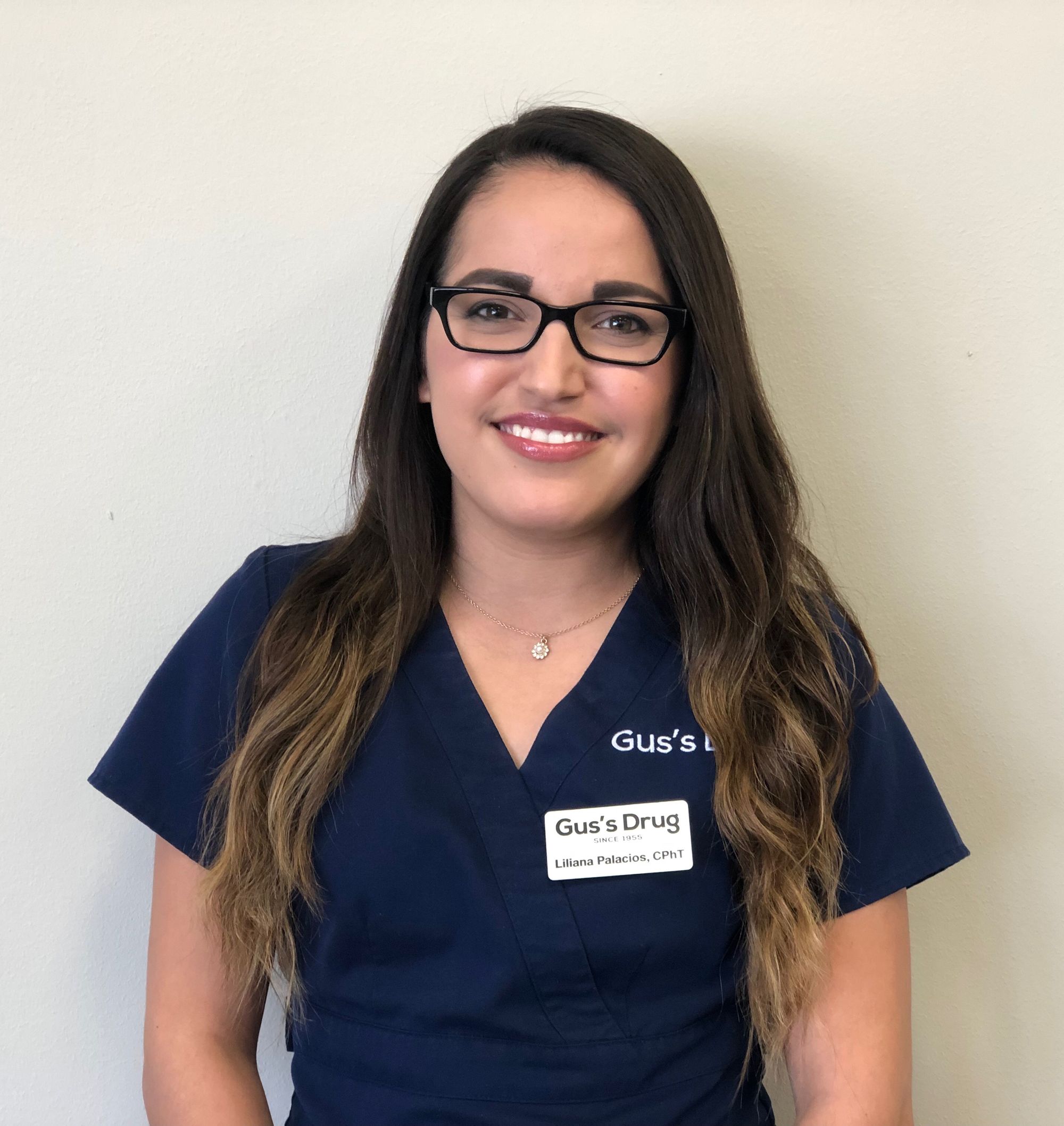 Liliana Palacios, CPhT
Liliana is from Briggs, TX and has been a certified pharmacy technician for 2 years although she's been in the pharmacy industry for a total of 4 years. Liliana loves helping people and working with the Gus's Drug team members which is what led her to our pharmacy. In her spare time she enjoys being outdoors, shopping and spending time with her family.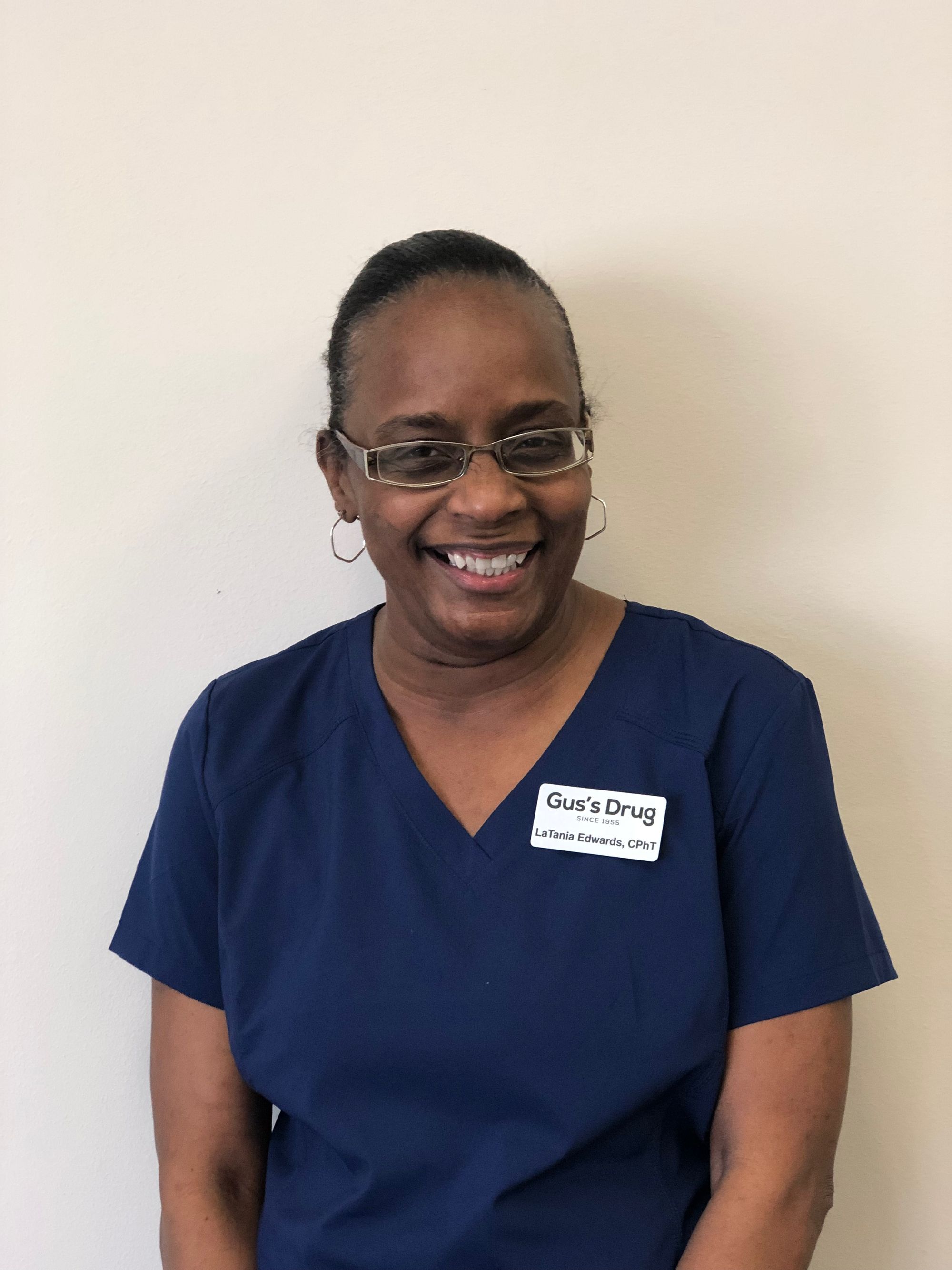 LaTania Edwards, CPhT
LaTania is from San Augustine, TX. LaTania has been in the pharmacy industry for a total of 12 years and a certified pharmacy technician for 10 years. She enjoys how well the team works together at Gus's Drug to help and care for our patients. In LaTania's spare time she enjoys shopping and spending time with her family.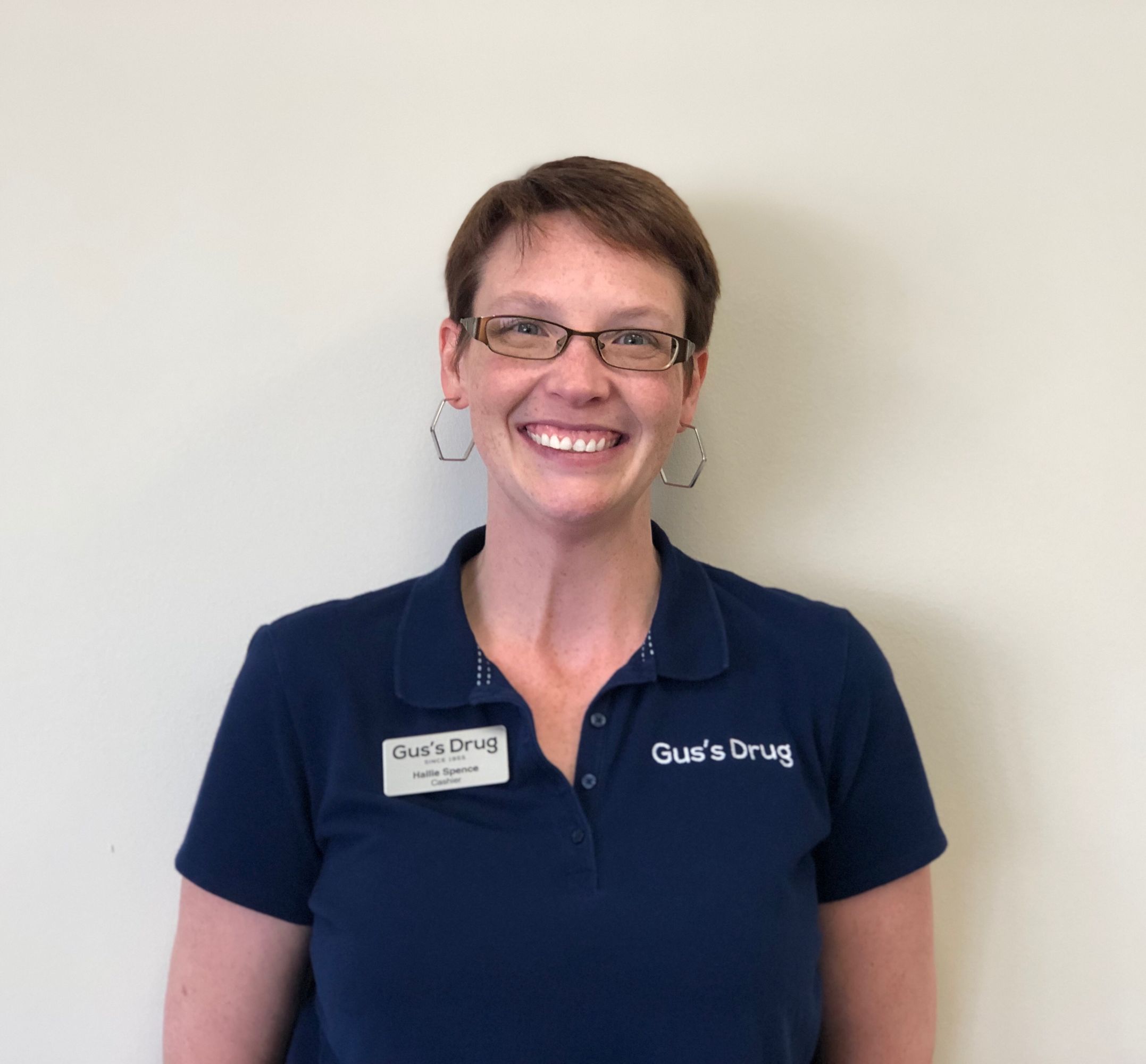 Hallie Spence, Cashier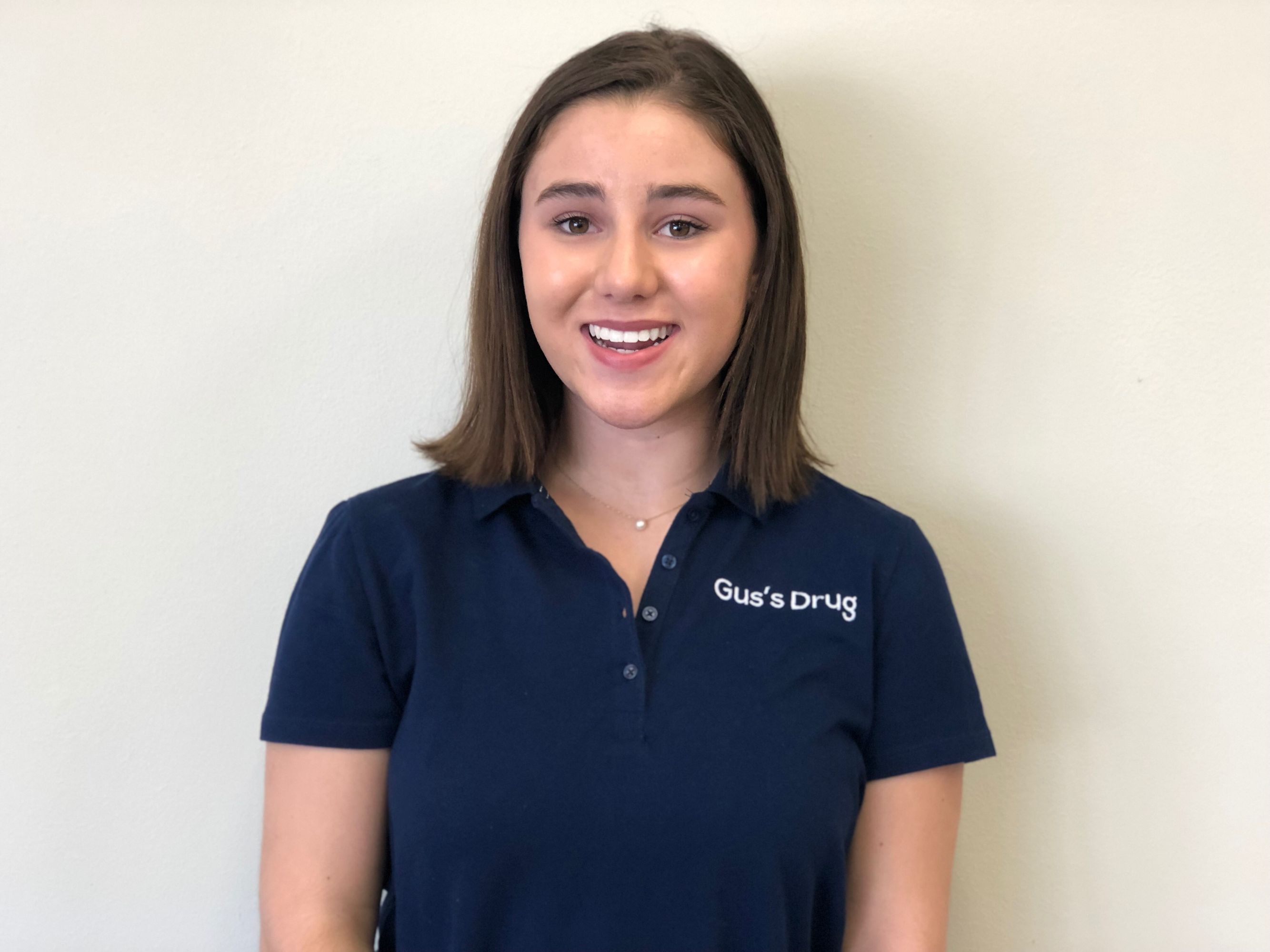 Ellie Ruemmler, Cashier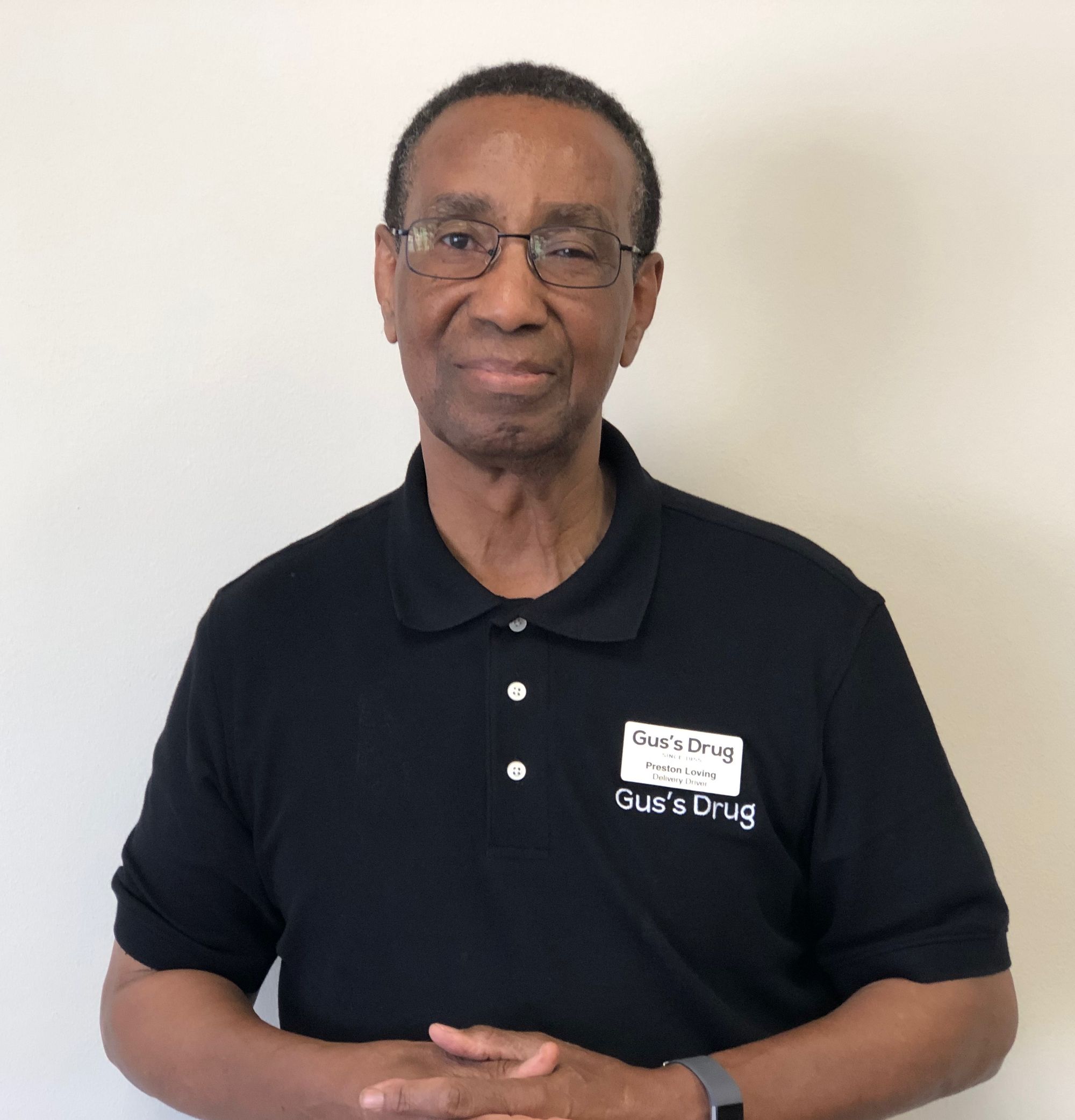 Preston Loving, Delivery Driver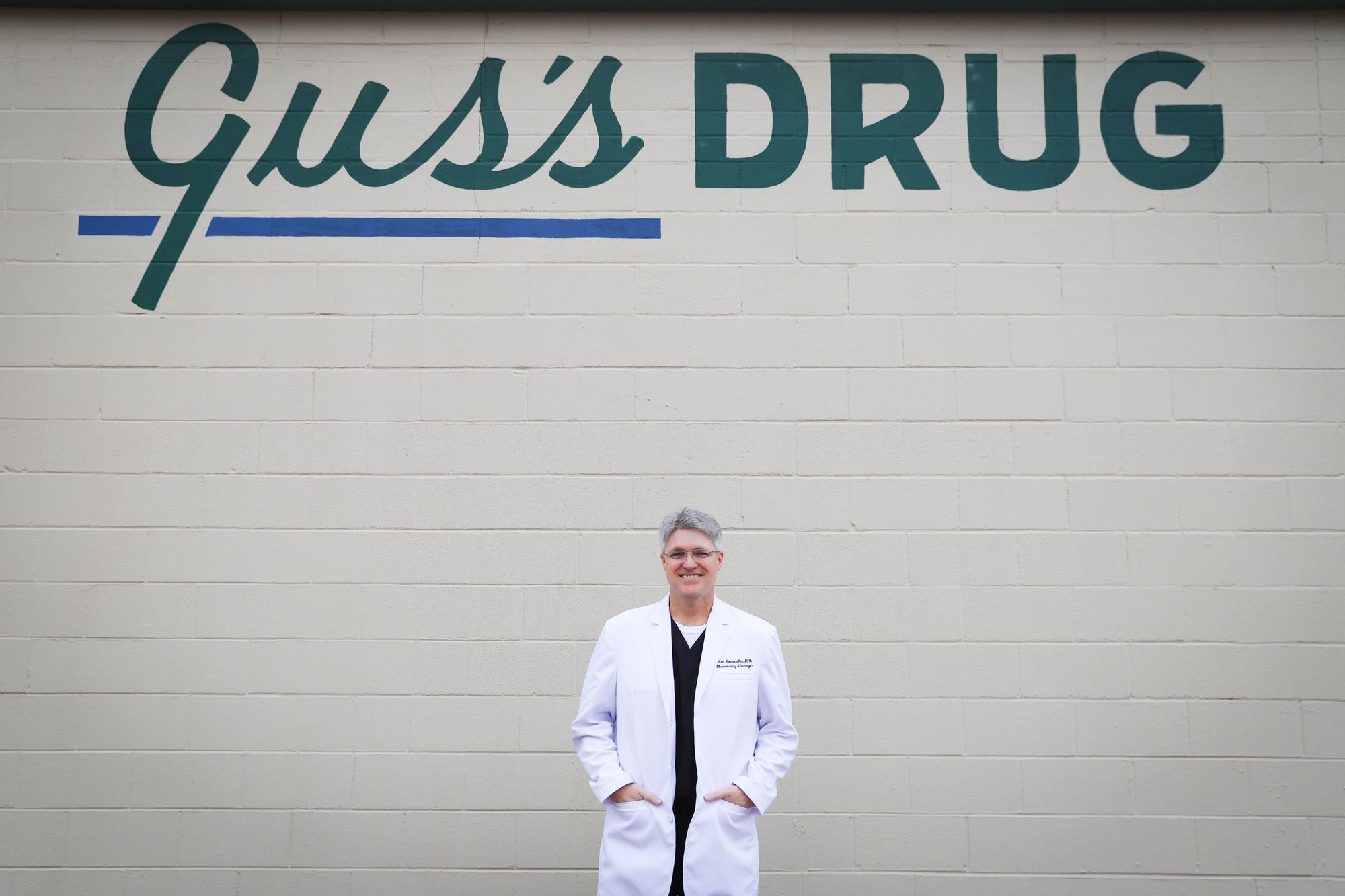 Gus's Drug has been serving the Georgetown, TX community since 1995 and is Georgetown's preferred pharmacy. Located in the heart of the city, we are a local independently owned Georgetown, TX pharmacy. We pride ourselves in our customer service, being part of the community and offering the best pharmacy experience in town.
For more than six decades as an established pharmacy in Georgetown, our emphasis has been on delivering exceptional customer service. We value our customers and make an effort to know our customers by name. We understand that your time is valuable and will strive to fill your prescriptions as quickly as possible. Our team of pharmacists, technicians and cashiers will greet you with a smile and ensure that you receive the prompt, friendly pharmacy experience that you deserve.
Gus's Drug is a proud member of the Georgetown Chamber of Commerce.