Mon-Fri: 8:30a.m.-6p.m. | Sat: 9a.m.-1p.m. | Sun: Closed
Affordable medications,
delivered to your door.
Get the drugs you need at a great price from a real pharmacy. Call us to get started today!
512-863-2506
Refill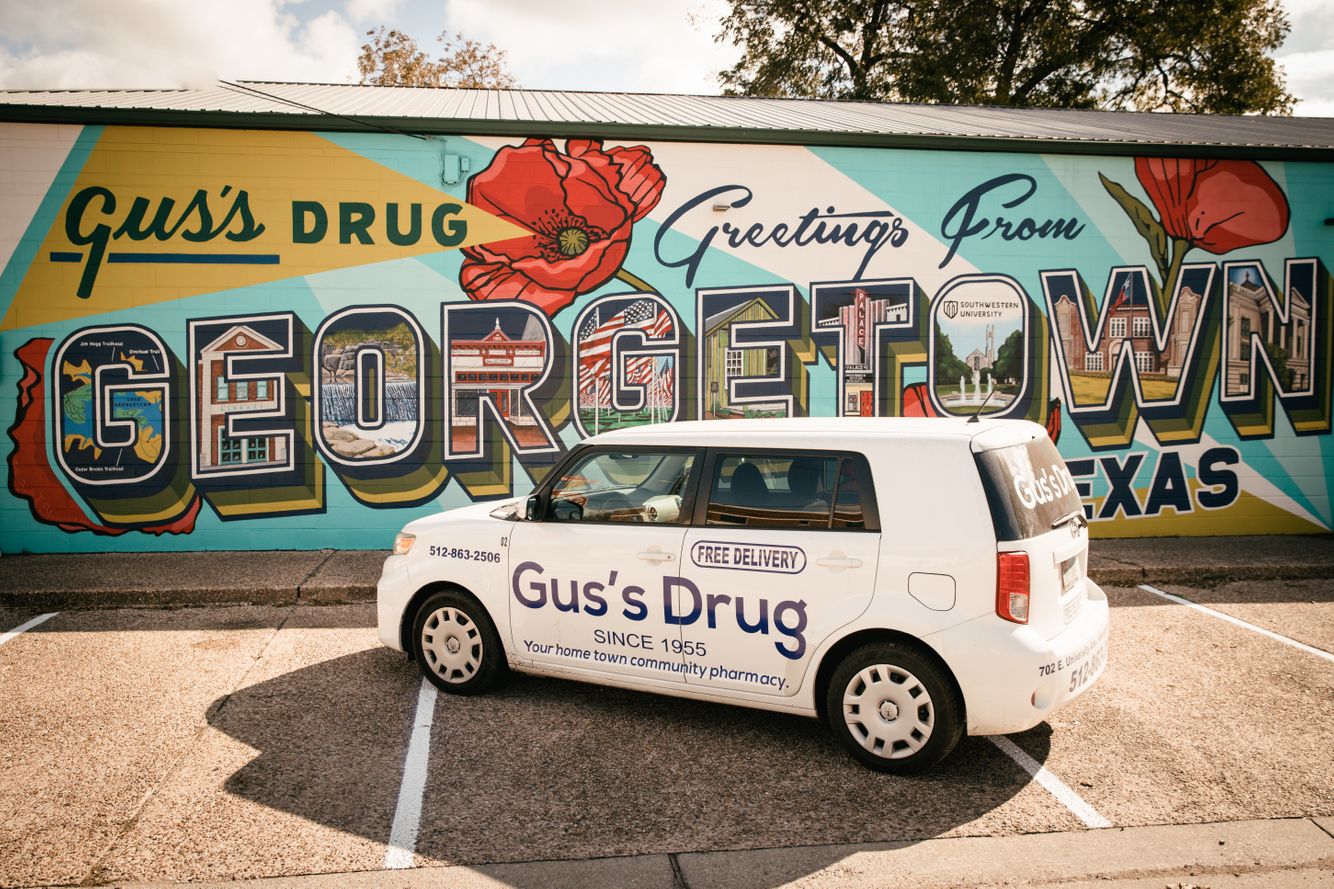 Welcome to Gus's Drug
Your Local Pharmacy
We believe no one should wait over 20 minutes for their prescription or have to leave without their medication due to outrageously overpriced drugs. As a community pharmacy, we're always here for you; providing generic drugs at low costs.
What Patients Are Saying About Gus's Drug Pharmacy
They remember your name, care about your family and perform herculean tasks when I have messed up and forgot to renew my prescription.
Great service, friendlier than usual people, found most prices cheaper than large chain pharmacies, fast, and easy!
The cool thing about Gus's Drug is they are a family owned and operated pharmacy. I met the owner Mark and he's one of the nicest guys I've ever met. Aside from that, they have everything you need.
❮
❯
Sign Up For Our Newsletter
Subscribe to our newsletter for seasonal promotions, health news and savings