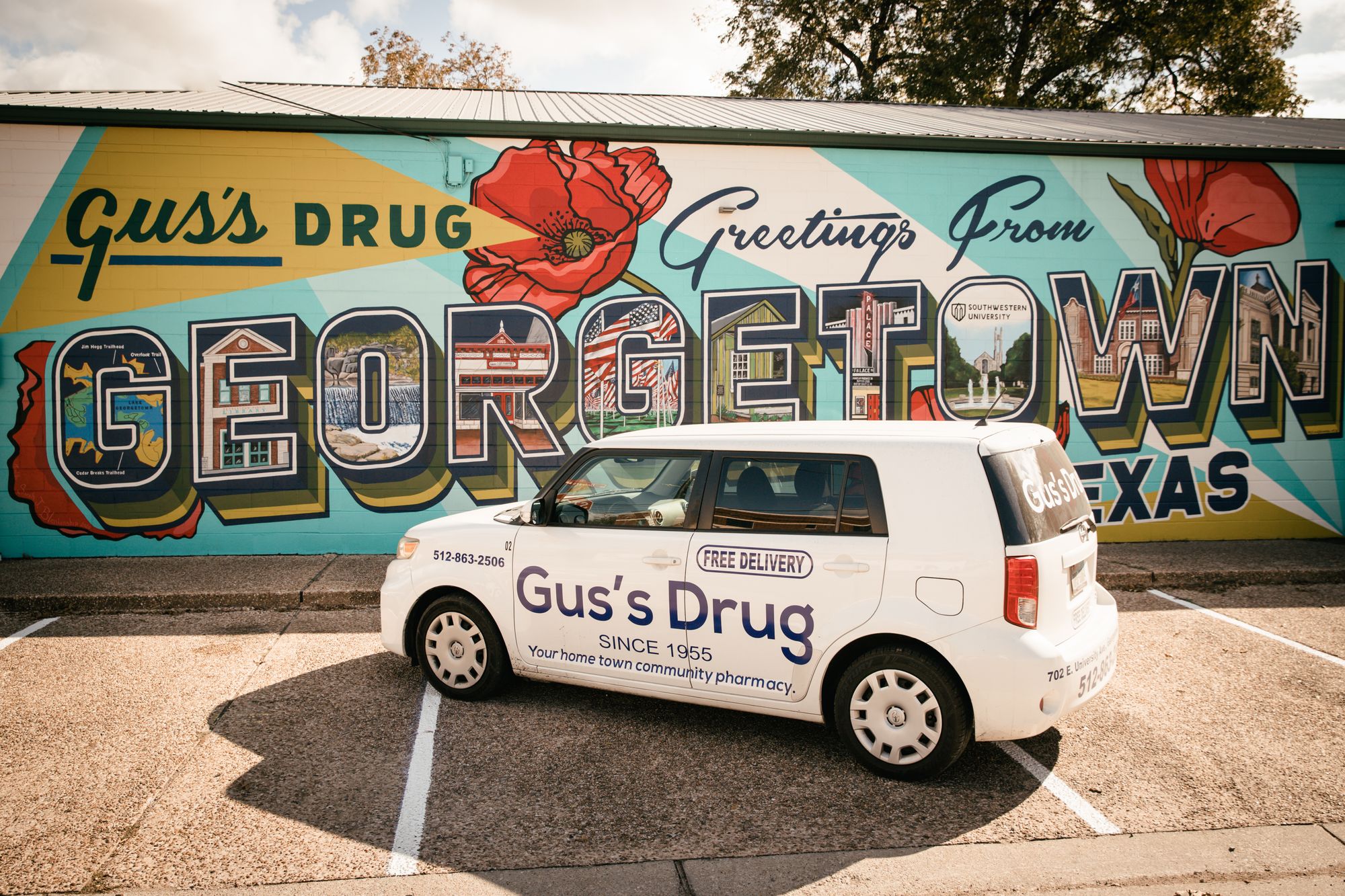 Gus's Drug has been serving the Georgetown, TX community since 1955 and is Georgetown's preferred pharmacy. Located in the heart of the city, we are a local independently owned Georgetown, TX pharmacy. We pride ourselves in our customer service, being part of the community and offering the best pharmacy experience in town.
For more than six decades as an established pharmacy in Georgetown, our emphasis has been on delivering exceptional customer service. We value our customers and make an effort to know our customers by name. We understand that your time is valuable and will strive to fill your prescriptions as quickly as possible. Our team of pharmacists, technicians and cashiers will greet you with a smile and ensure that you receive the prompt, friendly pharmacy experience that you deserve.
Gus's Drug is a proud member of the Georgetown Chamber of Commerce.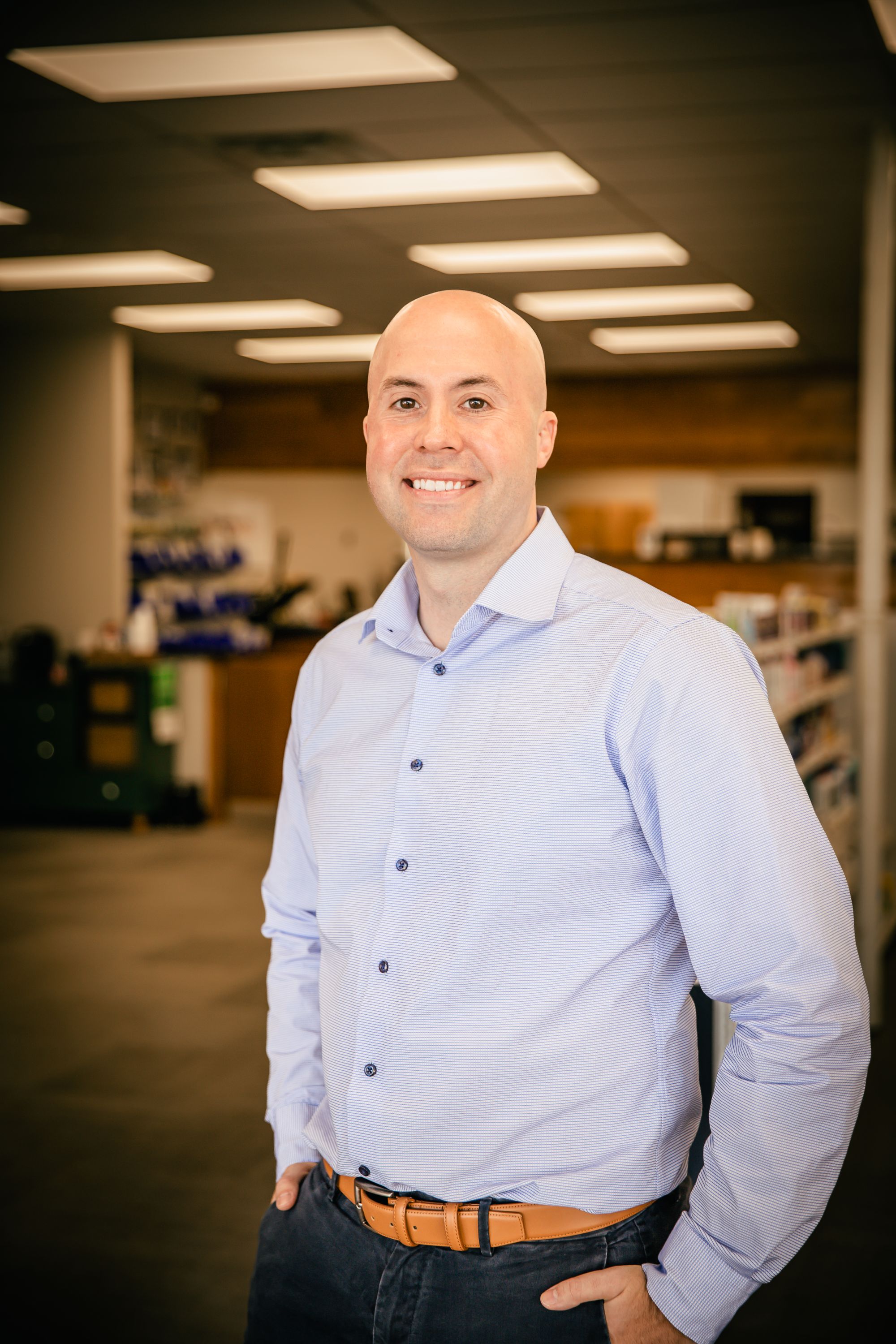 Neil Jesko, PharmD, Pharmacist in Charge
Neil was born in Beaumont, Texas and spent his childhood growing up in the panhandle area. For the first 10 years as a pharmacist, Neil moved around and worked for larger chain pharmacies. During this time, he realized that our current health model is moving further and further away from actually caring about people's health. Neil came to Gus's because he wanted to change this movement by focusing on the importance of personal, patient-centered care. Here at Gus's Drug, Neil and his team strive to not only deliver excellent and efficient care, but also to connect with our community and make everyone's experience with health care better. At Gus's Drug, our team answers our own phones, find the medications that are on backorder, and fix problems by actually calling doctors. Neil encourages our community members to give Gus's a try and he guarantees you won't be disappointed!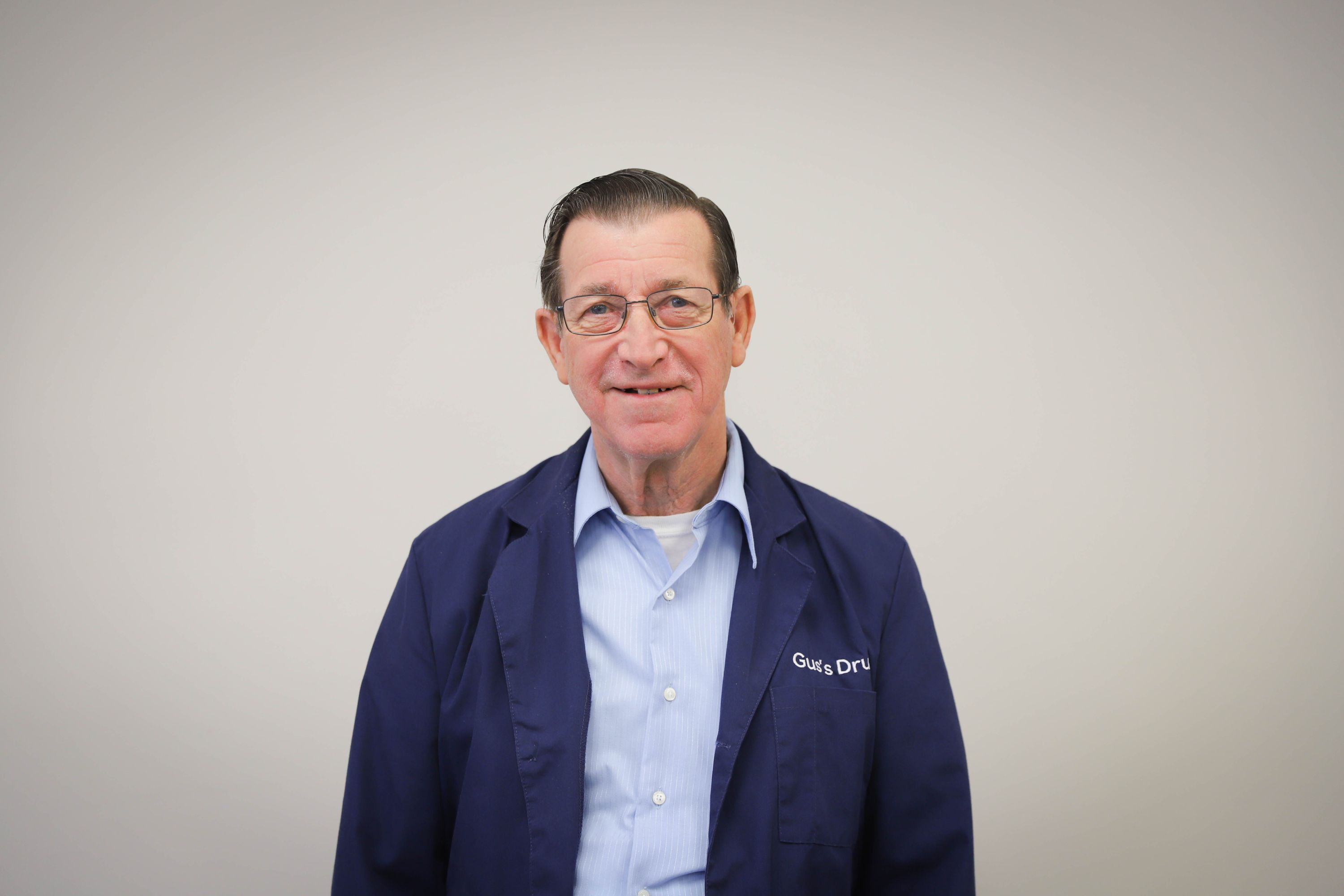 Larry Wehlmann, RPh – Pharmacist
Larry is dedicated to providing excellent patient care.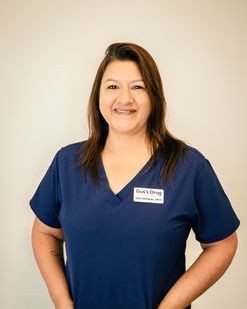 Delia Williams, CPhT
Delia is from Granger, TX and is our most senior technician at Gus's Drug. She's been with Gus's Drug as a certified pharmacy technician for over 20 years! Her favorite things about working at a pharmacy is being able to take care of our customers and working alongside her "Gus's Family" coworkers. In Delia's spare time she enjoys spending quality time with her family.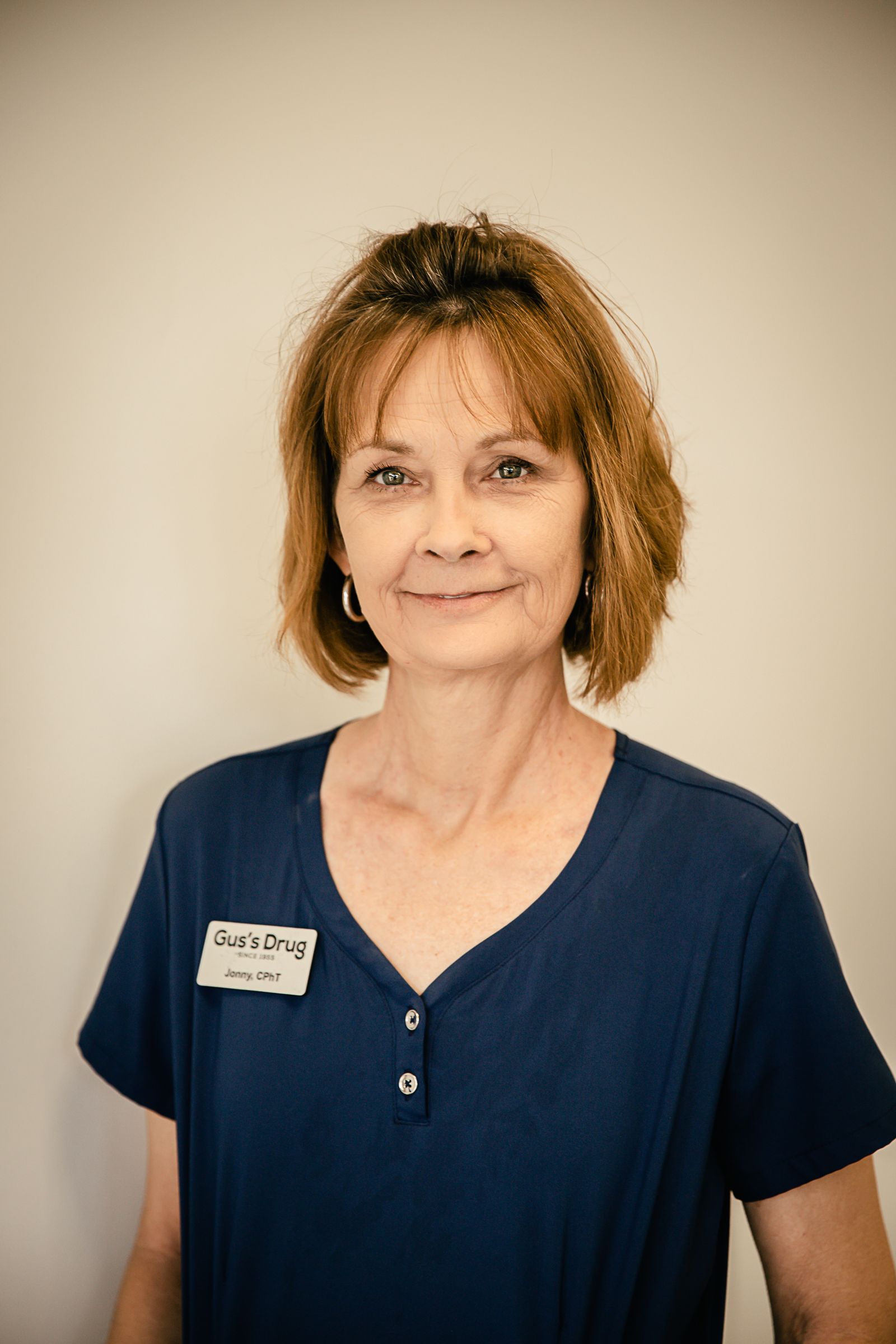 Jonny Christmas, CPhT
Jonny is originally from Midland, Texas and has been a certified pharmacy technician for 10 years and in the pharmacy industry for 11 years total. She enjoys being able to help people and is very happy to be part of the Gus's family! In her spare time she enjoys the outdoors, and spending time with family and friends.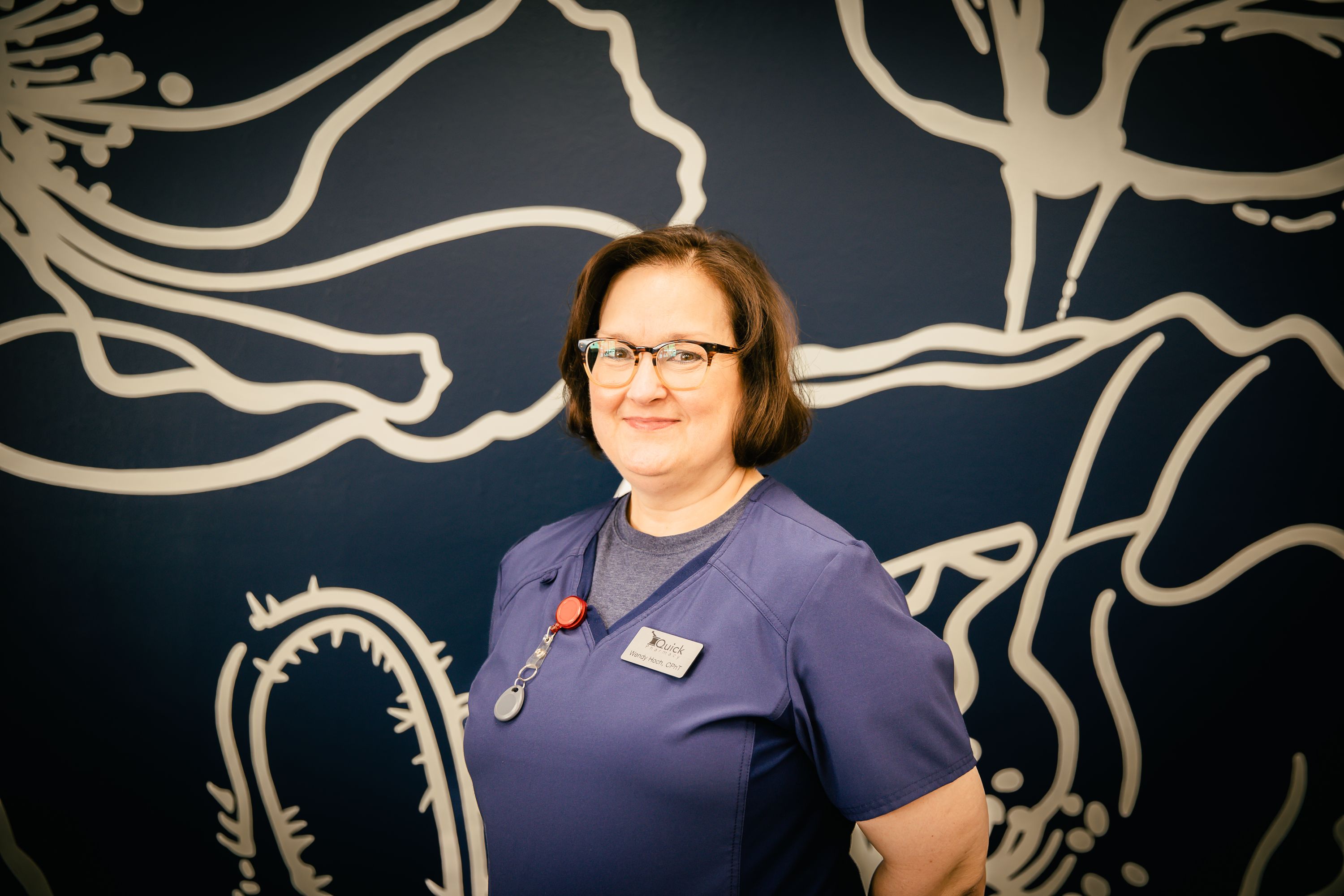 Wendy Hoch, CPhT